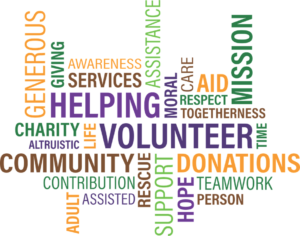 STATLOOK FOR ROTARY - SPECIAL EDITION
Statlook supports thousands of organizations in Poland and we wish to do the same in Romania.
We offer FREE licences for Rotary and all non-profit organizations supporting Rotary in Romania.
Any actions that involve computer networks performed by you or your partners - whether you wish to support local leaders to provide clean water, sanitation and hygiene, help to grow local economies, support education or erradicate Polio - will be supported by us by providing FREE Statlook licences and our help with implementation.
FREE INNOVATIVE TOOL TO HELP YOU ACHIEVE YOUR GOALS
As Statlook helps to maximize the efficiency of any oragnization using computers, and at the same time helps to save money that can be spent to help people in need. We are positively sure that our system can help you achieve the goals that are important to all of us.
COMMERCIAL USE
Furthermore we wish to support your own commercial organizations and private buisnesses with low cost but highest quality software we produce. We are willing to help as you, Rotarians, use your resources to achieve greater good.
JUST LET US KNOW HOW WE CAN HELP
Please contact our local supplier or us directly for further details or starting a new FREE Statook Rotarian Project .